Fire Fighting Pump
Generally fire pump set is a combination following multiple pumps :
Electric Motor Driven Pump
Diesel Engine Driven Pump
Electric Motor Driven Jockey Pump
General pumps SL, one of the most respected pumps in Europe. This pump steeped in heritage about 25 years ago at Valencia, Spain. They have most comprehensive ranges of pumps for fire, HVAC, water treatment and plumbing industry. The product line ranges from small domestic pumps to large industrial application pumps.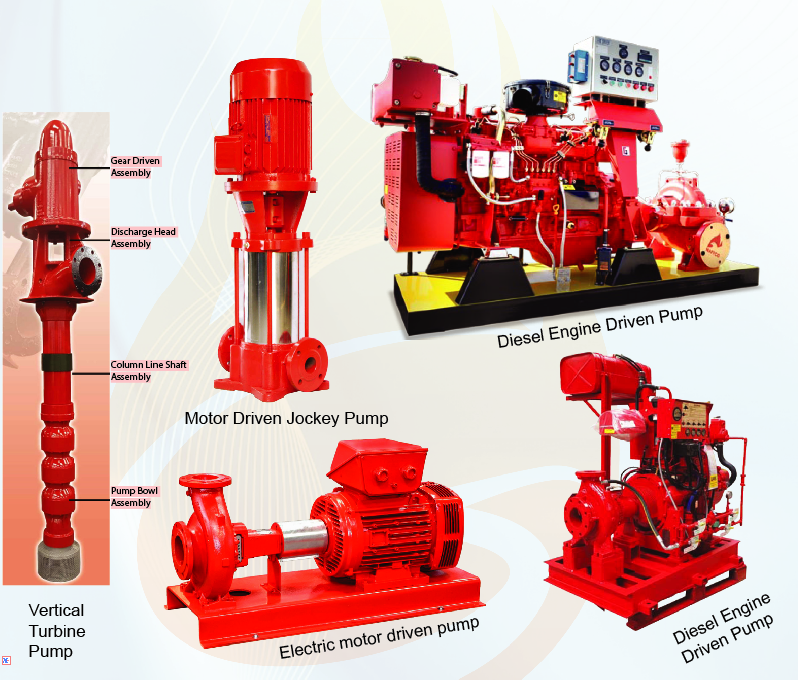 The advantages of Fire pump sets is when a fire occures we can have a more reliable way to ensure water security. When electricity is normal, the electric pump starts to work.
When the electricity supply fail, the electric pump not normally put into use, the diesel engine fire pump will automatically put into operation to ensure the normal fire fighting, Jocky fire pumps are used to increase instant pressure , it's a pressure pump not fire pump but an integral part of fire pump set.