Fire Alarm & Detection System
Fire Alarm & Detection System
Fire alarm system has a number of devices working together to detect and warn people through visiual and audio appliance when smoke, fire, corbon monoxide or others emergencies are present. These alarms maybe activated automatically or manually. Alarms can be either motorized bells or wall mounted sounder or sounder with flasher followed by voice evacuation message which warns people inside the building about the danger.
Automatic Fire Detection System can significantly reduce property damages, personal injuries and loss of lives from fire in the work place. It helps to working people to quickly identify a developing fire & alert occupents & emergency response personnel before extensive damage occures.
We are working with the leading Manufacturers & Brands of fire detection & alarm system of different countries.

---
Beam Detector
An optical beam smoke detector is a device that uses a projected beam of light to detect smoke across large areas, typically as an indicator of fire. They are used to detect fires in buildings where standard point smoke detectors would either be uneconomical or restricted for use by the height of the building. Optical beam smoke detectors are often installed in warehouses as a cost effective means of protecting large open spaces.
Benefits are:
Quick and simple to setup
Saves on both time and installation costs
No power supply required
Single device to install instead of numerous point detectors
Single point of maintenance
Wall mounted for ease of maintenance, especially in warehouses with racking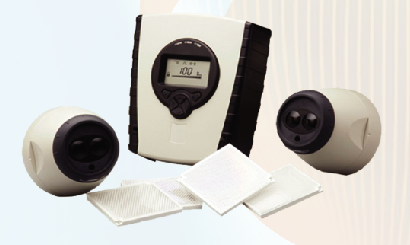 ---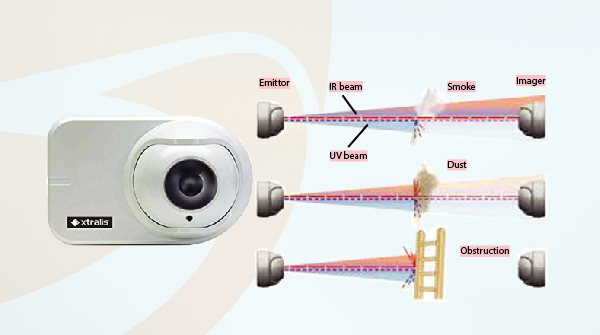 OSID Smoke Detection
Open-area Smoke Imaging Detection (OSID) system is a new innovation in projected beam smoke detection technology. By using advanced dual wavelength projected beams and optical imaging technology for early warning smoke detection, OSID provides a low-cost, reliable and easy-to-install solution that overcomes typical beam detection issues such as false alarm incidents and alignment difficulties.
Features are:
Maximum detection range of 150m (492 ft)
Dual wavelength LED-based smoke detection
No need for precise alignment
Automatic commisioning in under ten minutes
Simple and easy maintenance requirements
Status LEDs for Fire, Trouble and Power
---
FIRE ALARM CABLE (UL Listed)
Fire alarm cables are placed into three broad categories: plenum, non-plenum and riser. Each of these corresponds to another standardized category. Plenum cable, referred to as FPLP, is to be used in ducts or other enclosed air spaces. Non-plenum cable, referred to as FPL, is to be used in applications such as surface wiring. Riser cable, referred to as FPLR, can be used in applications that go vertically from floor to floor. All of these names reflect where the fire alarm cable cal be installed safely. We have different brand listed fire alarm cable.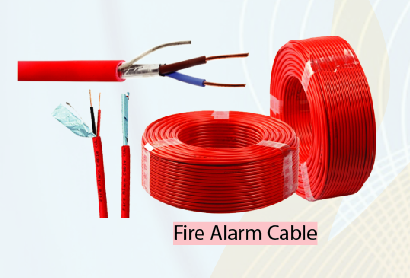 ---