Fire Hydrant & Sprinkler System
Fire Hydrant System
A fire hydrant is a visible fixture inside or outside a building, parking area, industrial area etc. That is connected to a private water service network. Fire hydrants are designed to instantly provide the water required by fire fighters to extinguish a fire. Standpipe's hose and hydrant system includes class-I, Class-II, Class-III, hose reel, pillar hydrant, valves of various categories etc.
Our standpipe's hose and hydrant system comply with NFPA-14, NFPA-24, local code's standard and inspection, testing and maintenance comply with NFPA-25 standard.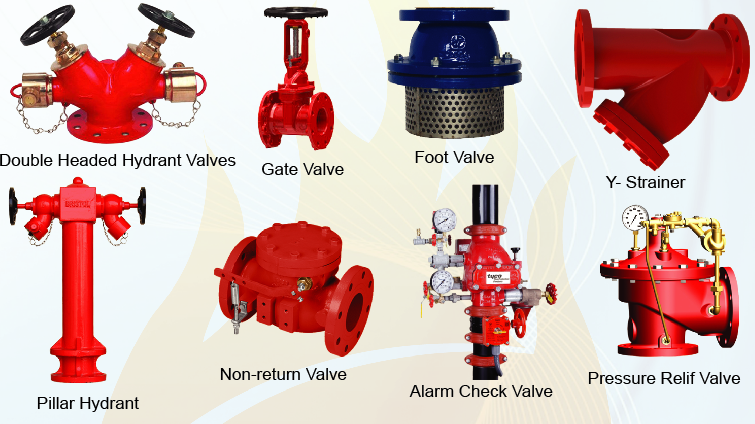 Sprinkler System
Sprinkler system includes a wide range of sprinkler heads (Standard, quick response and concealed type), alarm valve, pre-action valve, zone control valve, test and drain valve, pressure gauge and much more which are designed to meet NFPA-13, British standards requirements and tested certified by UL, FM, BS-EN, LPCB, Kitemarked etc.

---